DogWatch Hidden Fence of North Alabama
It's all about your dog!
DogWatch® Hidden Fence of North Alabama was established in 1997 by Eugene Harwell, a life-long native resident of Huntsville, AL. As the original founder of this family-owned and operated DogWatch® Dealership, he is 100% committed to the happiness of his customers and safety of their dogs.

Eugene has experience dating back to the year 1995 in electronic pet containment. To date, he and his staff have trained over 3,000 dogs to be contained with the DogWatch® system.

At a national level, DogWatch® Hidden Fence of North Alabama received The Rookie of The Year award in 1998. In 1999, the dealership received awards for 98% sales growth. As of recent, the dealership among over 200 dealers achieved the 2011 DogWatch® Dealer of the Year Award. Eugene also has been involved in mentoring new Dealers for DogWatch® Inc. as well as holding workshops at our National DogWatch® Dealer Conferences held each year.

Locally in North Alabama, the dealership has been named as The Best in Business for pet containment since 2008. The DogWatch® of North Alabama dealership team strives to offer each client and their pets the best possible experience in pet containment by providing personal, prompt, courteous and professional service, experienced exterior and interior installation design, and thorough dog training that sets them above the rest.

Over his tenure, Eugene has seen competing brands and dealers come and go. At this point, over 95% of the dealership's work comes via an extensive referral network of satisfied customers, vets, trainers, animal control agencies, pet adoptions facilities and groomers.

DogWatch® Hidden Fence of North Alabama cheerfully services and installs DogWatch® products in all of North Alabama and much of the Middle Tennessee area.

We hope to have the opportunity to help keep your pet safe.

We are "Simply the Best...No Getting Around it™"


Service Area
We provide services to customers in the North Alabama and Southern Middle Tennessee area, including the towns and cities of Athens, Cullman, Decatur, Florence, Guntersville, Hampton Cove, Hartselle, Huntsville, Madison, Owens Cross Roads, Scottsboro (AL), and Bedford, Coffee, Franklin, Giles Lincoln, Marshall, Moore and Wayne (TN) and the surrounding area.
Get a Free In-Yard Estimate!
Our representatives will meet you at your home for a free in-yard estimate. We will help assess your needs and customize a solution that suits both you and your pet. Call today or schedule an appointment to get things started!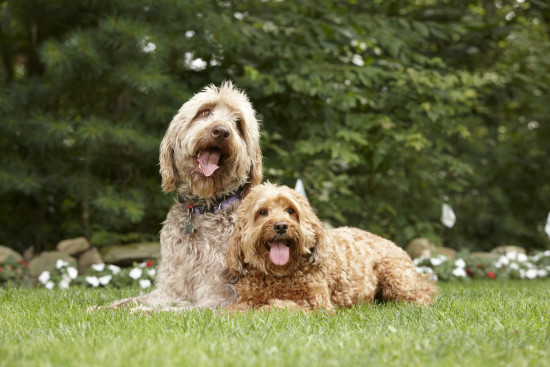 Why Choose DogWatch Hidden Fence of North Alabama?
1. Our number one concern is the safety and well-being of your pet. We provide the support you need to ensure successful training and happy containment.
2. We provide a proven PetFriendly™ training program. We train your dog (or cat) to recognize the boundary flags and the audible warning signal (or vibration) before introducing the correction.
3. We are experienced professionals committed to providing excellent customer service and support. We strive to service every customer promptly and courteously.
We want to hear about your experience! Write us a review on Google+
Simply the best. No getting around it.™
Another reason to choose DogWatch Hidden Fence of North Alabama is that we are an authorized DogWatch dealership. The DogWatch Hidden Fence is the most technologically advanced and the easiest to use, and it is backed up by a no-hassle Lifetime Warranty from a company with more than 25 years of keeping pets happy and safe.

What makes us Simply The Best?
---
Customer Testimonial
The results have been phenomenal with our three labs. They have learned the boundaries and they do not cross them. The peace of mind and the reduction of stress - on both humans and dogs - has made all the difference in the world.
John N.